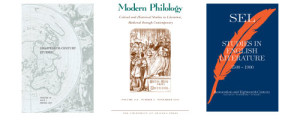 I have been very fortunate in responses and in my reviewers—and have been happily paired with Sean Silver in three of the essays below. Many thanks to all for reading carefully and critically:

Rosalind Powell, reviewing for The British Society for Literature and Science (January 2016). Link.
Jack Lynch for Choice 53:6 (February 2016). doi: 10.5860/CHOICE.193583
Tina Lupton, "The Searcher of Patterns and the Keeper of Things"

LARB

(March 5, 2016). Link.
Sayre Greenfield, reviewing for Modern Philology (August 2016). Link.
Jess Keiser, reviewing for Eighteenth Century Studies 49:4 (Summer 2016). Link.
Jenny Davidson, "Recent Studies in the Restoration and Eighteenth Century," Studies in English Literature (Summer 2016). Link.