Your search for
Genre
:
"Poetry"

AND
Literary Period
:
"Early Modern"

,
"Eighteenth Century"

,
"Romantic"

,
"Industrial Revolution"

,
"Age of Sensibility"

AND
Religion of Author
:
"Anglican with Enthusiastic or Evangelical Tendencies"

AND
Metaphor Category
:
"Fetters"

returned 2 results(s) in 0.002 seconds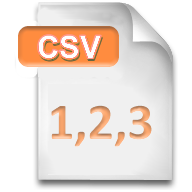 Date: 1788
"See the fond links of feeling nature broke! / The fibres twisting round a parent's heart, / Torn from their grasp, and bleeding as they part."
— More, Hannah (1745-1833)
preview
|
full record
Date: 1788
"When the sharp iron wounds his inmost soul, / And his strain'd eyes in burning anguish roll; / Will the parch'd negro find, ere he expire, / No pain in hunger, and no heat in fire?"
— More, Hannah (1745-1833)
preview
|
full record