Your search for
Religion of Author
:
"Dissenter or Nonconformist"

AND
Metaphor Category
:
"Plant"

AND
Politics of Author
:
"Jacobin Sympathies"

AND
Literary Period
:
"Eighteenth Century"

,
"Industrial Revolution"

,
"Romantic"

,
"Age of Sensibility"

,
"Early Modern"

returned 3 results(s) in 0.004 seconds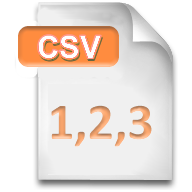 Date: 1788
"Or, if where savage habit steels / The vulgar mind, one bosom feels / The sacred claim of helpless woe-- / If Pity in that soil can grow; / Pity! whose tender impulse darts / With keenest force on nobler hearts; / As flames that purest essence boast, / Rise highest when they tremble most."
— Williams, Helen Maria (1759-1827)
preview
|
full record
Date: 1788
"Ah, not alone of power possest / To check each virtue of the breast; / As when the numbing frosts arise / The charm of vegetation dies."
— Williams, Helen Maria (1759-1827)
preview
|
full record
Date: 1791
The "buds of Virtue" may be blasted as they blow
— Barbauld, Anna Letitia [née Aikin] (1743-1825)
preview
|
full record