Your search for
Metaphor Category
:
"Light"

,
"Animals"

AND
Literary Period
:
"Early Modern"

,
"Long Eighteenth Century"

,
"Augustan"

AND
Politics of Author
:
"From Tory to Whig"

AND
Genre
:
"Poetry"

AND
Religion of Author
:
"Anglican with Enthusiastic or Evangelical Tendencies"

returned 2 results(s) in 0.001 seconds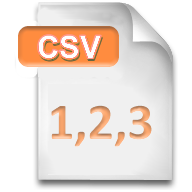 Date: 1742
"On minds of dove-like innocence possess'd, / On lighten'd minds, that bask in Virtue's beams, / Nothing hangs tedious; nothing old revolves / In that for which they long, for which they live."
— Young, Edward (bap. 1683, d. 1765)
preview
|
full record
Date: 1744
"Yet still, through their disgrace [the passions'], no feeble ray / Of greatness shines, and tells us whence they fell: / But these (like that fallen monarch [Adam] when reclaim'd) / When Reason moderates the rein aright, / Shall re-ascend, remount their former sphere, / Where once they soar'd il...
— Young, Edward (bap. 1683, d. 1765)
preview
|
full record