Your search for
Religion of Author
:
"Scottish Episcopal Church"

AND
Literary Period
:
"Augustan"

,
"Long Eighteenth Century"

AND
Politics of Author
:
"Jacobite"

AND
Genre
:
"Prose"

AND
Nationality of Author
:
"Scottish"

AND
Metaphor Category
:
"Architecture"

,
"Container"

returned 2 results(s) in 0.002 seconds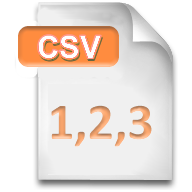 Date: 1734
"But what shall we think of this odd Treasury, which retains things during a certain time, and then loses them, even before the Infirmities of Age come on? We say a thing has dropt out of our head: (where does it drop?) and it drops in again when we least expect it. What Corners do those Images l...
— Forbes of Pitsligo, Alexander Forbes, Lord (1678-1762)
preview
|
full record
Date: 1734
"The question is, how this Familiarity arises? and how the Cabinet comes to be sensible of any thing that's put into it? A Scritore knows nothing of the Papers which the careful Banker locks up in it? Or a Glass, tho' it may be said to receive the Image of a Beau, and he really sees somewhat of h...
— Forbes of Pitsligo, Alexander Forbes, Lord (1678-1762)
preview
|
full record