Your search for
Literary Period
:
"Age of Sensibility"

,
"Early Modern"

AND
Genre
:
"Prose Fiction"

AND
Politics of Author
:
"Whig"

AND
Religion of Author
:
"Anglican"

AND
Nationality of Author
:
"Irish or Anglo-Irish"

AND
Metaphor Category
:
"Liquid"

,
"Architecture"

returned 2 results(s) in 0.002 seconds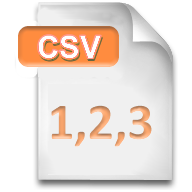 Date: 1760-7
The gifts and endowments of wit and judgment may "be poured down warm as each of us could bear it,--scum and sediment an' all; (for I would not have a drop lost) into these veral receptacles, cells, cellules, domiciles, dormitories, refectories, and spare places of our brains,--in such sort, that...
— Sterne, Laurence (1713-1768)
preview
|
full record
Date: 1760-7
"What a cursed lyar! for I am sick as a horse, quoth I, already--what a brain!--upside down!--hey dey! the cells are broke loose one into another, and the blood, and the lymph, and the nervous juices, with the fix'd and volatile salts, are all jumbled into one mass--good g---! every thing turns r...
— Sterne, Laurence (1713-1768)
preview
|
full record