Your search for
Nationality of Author
:
"Irish or Anglo-Irish"

AND
Politics of Author
:
"From Rockinghamite Whig to Anti-Jacobin"

AND
Literary Period
:
"Industrial Revolution"

,
"French Revolution"

,
"Eighteenth Century"

,
"Early Modern"

,
"Age of Sensibility"

,
"Romantic"

AND
Metaphor Category
:
"Animals"

AND
Genre
:
"Letter"

returned 2 results(s) in 0.002 seconds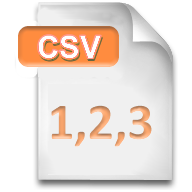 Date: January 19, 1791
"But it is then, and basking in the sunshine of unmerited fortune, that low, sordid, ungenerous, and reptile souls swell with their hoarded poisons; it is then that they display their odious splendour, and shine out in full lustre of their native villainy and baseness."
— Burke, Edmund (1729-1797)
preview
|
full record
Date: 1796
"An ancient writer, Plutarch, I think it is, quotes some verses on the eloquence of Pericles, who is called "the only orator that left stings in the minds of his hearers." Like his, the eloquence of the declaration, not contradicting, but enforcing sentiments of the truest humanity, has left stin...
— Burke, Edmund (1729-1797)
preview
|
full record