Your search for
Genre
:
"Poetry"

AND
Literary Period
:
"Early Modern"

,
"Long Eighteenth Century"

,
"Eighteenth Century"

AND
Religion of Author
:
"Anglican with Enthusiastic or Evangelical Tendencies"

AND
Nationality of Author
:
"English"

AND
Metaphor Category
:
"Weather"

,
"Body"

returned 2 results(s) in 0.003 seconds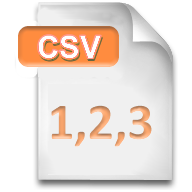 Date: 1742
"Through chinks, styled organs, dim Life peeps at light; / Death bursts the' involving cloud, and all is day; / All eye, all ear, the disembodied power."
— Young, Edward (bap. 1683, d. 1765)
preview
|
full record
Date: 1788
"On feeling hearts she [Mercy] sheds celestial dew, / And breathes her spirit o'er th' enlighten'd few; / From soul to soul the spreading influence steals, / Till every breast the soft contagion feels."
— More, Hannah (1745-1833)
preview
|
full record