Your search for
Genre
:
"Prose"

AND
Literary Period
:
"Age of Sensibility"

,
"Industrial Revolution"

,
"Early Modern"

,
"Long Eighteenth Century"

AND
Politics of Author
:
"Jacobin Sympathies"

AND
Nationality of Author
:
"English"

AND
Metaphor Category
:
"Impressions"

returned 3 results(s) in 0.001 seconds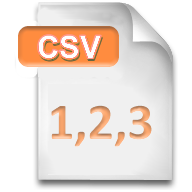 Date: 1775
"To account for the idea of time, it appears to me to be sufficient to attend to a few well known facts, viz. that impressions made by external objects remain a certain space of time in the mind, that this time is different according to the strength, and other circumstances of the impression, and...
— Priestley, Joseph (1733-1804)
preview
|
full record
Date: 1775
"If I look upon a house, and then shut my eyes, the impression it has made upon my mind does not immediately vanish."
— Priestley, Joseph (1733-1804)
preview
|
full record
Date: 1781
"The peculiar design of this publication is, to impress devotional feelings as early as possible on the infant mind; fully convinced as the author is, that they cannot be impressed too soon, and that a child, to feel the full force of the idea of God, ought never to remember the time when he had ...
— Barbauld, Anna Letitia [née Aikin] (1743-1825)
preview
|
full record