Your search for
Genre
:
"Poetry"

AND
Politics of Author
:
"From Tory to Whig"

AND
Literary Period
:
"Long Eighteenth Century"

,
"Early Modern"

AND
Metaphor Category
:
"Population"

,
"Weather"

AND
Nationality of Author
:
"English"

AND
Religion of Author
:
"Anglican with Enthusiastic or Evangelical Tendencies"

returned 3 results(s) in 0.002 seconds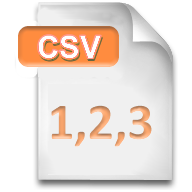 Date: 1742
"While o'er my limbs Sleep's soft dominion spread, / What though my soul fantastic measures trod / O'er fairy fields; or mourn'd along the gloom / Of pathless woods; or, down the craggy steep / Hurl'd headlong, swam with pain the mantled pool; / Or scaled the cliff; or danced on hollow winds, / W...
— Young, Edward (bap. 1683, d. 1765)
preview
|
full record
Date: 1743
"The world excluded, every passion hush'd, / And open'd a calm intercourse with Heaven, / Here the soul sits in council; ponders past, / Predestines future action; sees, not feels, / Tumultuous life, and reasons with the storm; / All her lies answers, and thinks down her charms."
— Young, Edward (bap. 1683, d. 1765)
preview
|
full record
Date: 1743
"See, from her tomb, as from an humble shrine, / Truth, radiant goddess, sallies on my soul, / And puts Delusion's dusky train to flight; / Dispels the mists our sultry passions raise, / From objects low, terrestrial, and obscene."
— Young, Edward (bap. 1683, d. 1765)
preview
|
full record