Your search for
Literary Period
:
"Eighteenth Century"

,
"Industrial Revolution"

,
"Age of Sensibility"

,
"Long Eighteenth Century"

,
"Early Modern"

AND
Gender of Author
:
"Male"

AND
Religion of Author
:
"Anglican (High Church)"

AND
Metaphor Category
:
"Impressions"

returned 2 results(s) in 0.001 seconds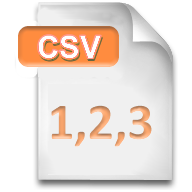 Date: 1773, 1894-1895
One may learn "her Lesson from within" and "There […] read the Characters imprest / Upon the Mind of ev'ry human Breast,-- / The native Laws prescrib'd to every Soul, / And Love, the One Fulfiller of the Whole."
— Byrom, John (1692-1763)
preview
|
full record
Date: 1789?
"If conscious Genius stamp their chosen breast, / And on the forehead show her seal impressed."
— Bowles, William Lisle (1762-1850)
preview
|
full record