Your search for
Genre
:
"Prose"

AND
Literary Period
:
"Early Modern"

,
"Eighteenth Century"

,
"Age of Sensibility"

,
"Long Eighteenth Century"

AND
Gender of Author
:
"Male"

AND
Metaphor Category
:
"War"

AND
Nationality of Author
:
"Scottish"

AND
Religion of Author
:
"Church of Scotland"

returned 4 results(s) in 0.004 seconds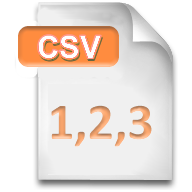 Date: 1770
"When Reason invades the rights of Common Sense, and presumes to arraign that authority by which she herself acts, nonsense and confusion must of necessity ensue; science will soon come to have neither head nor tail, beginning nor end; philosophy will grow contemptible; and its adherents, far fro...
— Beattie, James (1735-1803)
preview
|
full record
Date: 1774
"By means of it, these ideas, like a well-disciplined army, fall, of their own accord, into rank and order, and divide themselves into different classes according to their different relations."
— Gerard, Alexander (1728-1795)
preview
|
full record
Date: 1774
"Opposite forces in mechanics tend to destroy one another. This is analogous to the case before us. The objects strictly connected with a passion are naturally fit for introducing ideas related to themselves; the passion acts in a contrary direction, and endeavours to keep the mind from running o...
— Gerard, Alexander (1728-1795)
preview
|
full record
Date: 1776
"It is this which hath been so justly celebrated as giving one man an ascendant over others, superior even to what despotism itself can bestow; since by the latter the more ignoble part, only the body and its members, are enslaved; whereas, from the dominion of the former, nothing is exempted, ne...
— Campbell, George (1719-1796)
preview
|
full record