Your search for
Metaphor Category
:
"Light"

AND
Gender of Author
:
"Male"

AND
Genre
:
"Prose"

AND
Politics of Author
:
"Whig"

AND
Nationality of Author
:
"Scottish"

AND
Literary Period
:
"Age of Sensibility"

,
"Early Modern"

,
"Eighteenth Century"

,
"Industrial Revolution"

returned 4 results(s) in 0.002 seconds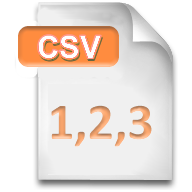 Date: 1761
"It is not the soft power of humanity, it is not that feeble spark of benevolence which Nature has lighted up in the human heart, that is thus capable of counteracting the strongest impluses of self-love."
— Smith, Adam (1723-1790)
preview
|
full record
Date: 1783
"Although there may be some few exceptions, yet in general it holds, that when the bent of the mind is wholly directed towards some one object, exclusive, in a manner, of others, there is the fairest prospect of eminence in that, whatever it be. The rays must converge to a point, in order to glow...
— Blair, Hugh (1718-1800)
preview
|
full record
Date: 1785
"When we come to be instructed by Philosophers, we must bring the old light of common sense along with us, and by it judge of the new light which the Philosopher communicates to us."
— Reid, Thomas (1710-1796)
preview
|
full record
Date: 1790
"All the splendour of the highest prosperity can never enlighten the gloom with which so dreadful an idea must necessarily over-shadow the imagination; nor, in a wise and virtuous man, can all the sorrow of the most afflicting adversity ever dry up the joy which necessarily springs from the habit...
— Smith, Adam (1723-1790)
preview
|
full record