Your search for
Politics of Author
:
"Tory"

AND
Literary Period
:
"Eighteenth Century"

,
"Age of Sensibility"

,
"Industrial Revolution"

AND
Metaphor Category
:
"Uncategorized"

,
"Impressions"

AND
Gender of Author
:
"Male"

AND
Nationality of Author
:
"Scottish"

AND
Genre
:
"Prose"

returned 2 results(s) in 0.001 seconds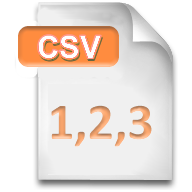 Date: September, 1781
"To think in this manner is to augment our existence, as instead of reckoning a third of our life mere waste, we habituate ourselves to attend to the result of our hours past in Sleep, and to recover out of the mass of thought produced during that period, very often amusement, and sometimes usefu...
— Boswell, James (1740-1795)
preview
|
full record
Date: April, 1783
"Has he been at work all night without being conscious of it. Have other spirits been making impressions on his sensorium. Are there faculties in the mind quite separate one from another, which, like the eyes of Argus, may some of them be awake while others are asleep, and is the great faculty of...
— Boswell, James (1740-1795)
preview
|
full record