Your search for
Politics of Author
:
"Tory"

AND
Literary Period
:
"Industrial Revolution"

,
"Early Modern"

,
"Eighteenth Century"

,
"Age of Sensibility"

,
"Romantic"

AND
Metaphor Category
:
"Plant"

AND
Gender of Author
:
"Male"

AND
Genre
:
"Prose"

AND
Nationality of Author
:
"Scottish"

returned 3 results(s) in 0.001 seconds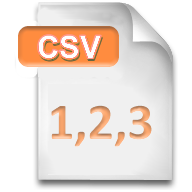 Date: 1791
"His mind resembled a fertile, but thin soil. There was a quick, but not a strong vegetation, of whatever chanced to be thrown upon it. No deep root could be struck. The oak of the forest did not grow there: but the elegant shrubbery and the fragrant parterre appeared in gay succession."
— Boswell, James (1740-1795)
preview
|
full record
Date: 1791
"Your resolution to obey your father I sincerely approve; but do not accustom yourself to enchain your volatility by vows; they will sometime leave a thorn in your mind, which you will, perhaps, never be able to extract or eject."
— Boswell, James (1740-1795)
preview
|
full record
Date: 1791
"He was of opinion, that the English nation cultivated both their soil and their reason better than any other people; but admitted that the French, though not the highest, perhaps, in any department of literature, yet in every department were very high."
— Boswell, James (1740-1795)
preview
|
full record