Your search for
Nationality of Author
:
"Scottish"

AND
Gender of Author
:
"Male"

AND
Politics of Author
:
"Opposition Whig"

AND
Metaphor Category
:
"Container"

AND
Religion of Author
:
"Deist or Theist"

AND
Genre
:
"Poetry"

AND
Literary Period
:
"Long Eighteenth Century"

returned 3 results(s) in 0.001 seconds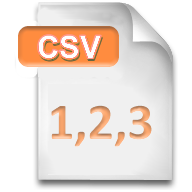 Date: 1728
"All Nature fades extinct; and She alone / Heard, felt, and seen, possesses every Thought, / Fills every Sense, and pants in every Vein."
— Thomson, James (1700-1748)
preview
|
full record
Date: 1730
"And when with these the serious thought is foil'd, / We, shifting for relief, would play the shapes / Of frolic fancy; and incessant form / Unnumber'd pictures, fleeting o'er the brain / Yet rapid still renew'd, and pour'd immense / Into the mind, unbounded without space."
— Thomson, James (1700-1748)
preview
|
full record
Date: 1746
"Social friends, / Attuned to happy unison of soul; / To whose exalting eye a fairer world, / Of which the vulgar never had a glimpse, / Displays its charms; whose minds are richly fraught / With philosophic stores, superior light; / And in whose breast, enthusiastic, burns / Virtue, the sons of ...
— Thomson, James (1700-1748)
preview
|
full record