Your search for
Nationality of Author
:
"English"

AND
Religion of Author
:
"Cambridge Platonist"

AND
Genre
:
"Prose"

AND
Gender of Author
:
"Male"

AND
Metaphor Category
:
"Impressions"

,
"Light"

AND
Literary Period
:
"Eighteenth Century"

,
"Early Modern"

,
"Long Eighteenth Century"

returned 3 results(s) in 0.002 seconds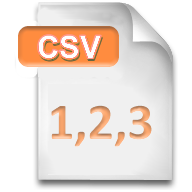 Date: 1731
"In the day they [Phantasms] are shut out and disappear, the Senses and Understanding working, as the lesser Fire is made to disappear by the Greater; and small Griefs and Pleasures by Great ones. But when we are at rest in our Beds, the least Phantasms make Impressions upon us."
— Cudworth, Ralph (1617-1688)
preview
|
full record
Date: 1731
"Now I observe that it is so far from being true, that all our Objective Cogitations or Ideas are Corporeal Effluxes or Radiations from Corporeal Things without, or impressed upon the Soul from them in a gross Corporeal Manner, as a Signature or Stamp is imprinted by a Seal upon a piece of Wax or...
— Cudworth, Ralph (1617-1688)
preview
|
full record
Date: 1731
"But he that can believe that all human Knowledge, Wisdom, and Prudence, has no other Source and Original than the Radiations and Impresses of the dark Matter, and the fortuitous and tumultuous Jumblings thereof; it is justly to be suspected, that he is too near akin to those antient Theologues t...
— Cudworth, Ralph (1617-1688)
preview
|
full record