Your search for
Gender of Author
:
"Male"

AND
Nationality of Author
:
"English"

AND
Religion of Author
:
"Anglican with Enthusiastic or Evangelical Tendencies"

AND
Metaphor Category
:
"Geography"

AND
Genre
:
"Prose"

AND
Literary Period
:
"Long Eighteenth Century"

,
"Early Modern"

,
"Age of Sensibility"

returned 2 results(s) in 0.004 seconds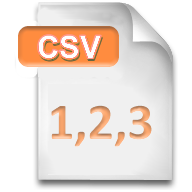 Date: 1759
"Incumbered with the notions of others, and impoverished by their abundance, he conceives not the least embryo of new thought; opens not the least vista thro' the gloom of ordinary writers, into the bright walks of rare imagination, and singular design."
— Young, Edward (bap. 1683, d. 1765)
preview
|
full record
Date: 1759
"His mighty mind travelled round the intellectual world; and, with a more than eagle's eye, saw, and has pointed out blank spaces, or dark spots in it, on which the human mind never shone."
— Young, Edward (bap. 1683, d. 1765)
preview
|
full record