Your search for
Religion of Author
:
"Anglican with Enthusiastic or Evangelical Tendencies"

AND
Nationality of Author
:
"English"

AND
Metaphor Category
:
"Body"

,
"Government"

AND
Gender of Author
:
"Male"

AND
Literary Period
:
"Long Eighteenth Century"

,
"Early Modern"

,
"Age of Sensibility"

returned 2 results(s) in 0.002 seconds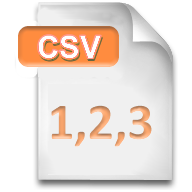 Date: 1742
"Is not the mighty mind, that son of heaven, / By tyrant Life dethroned, imprison'd, pain'd? / By Death enlarged, ennobled, deified? / Death but entombs the body; Life, the soul."
— Young, Edward (bap. 1683, d. 1765)
preview
|
full record
Date: 1743
"Is this the cause Death flies all human thought? / Or is it Judgment by the Will struck blind, / (That domineering mistress of the soul,) / Like him so strong, by Delilah the fair?"
— Young, Edward (bap. 1683, d. 1765)
preview
|
full record