Your search for
Metaphor Category
:
"Uncategorized"

AND
Nationality of Author
:
"English"

AND
Gender of Author
:
"Male"

AND
Religion of Author
:
"Anglican then Conversion to Catholicism"

AND
Genre
:
"Drama"

AND
Literary Period
:
"Restoration"

,
"Early Modern"

,
"Seventeenth Century"

,
"Long Eighteenth Century"

returned 3 results(s) in 0.003 seconds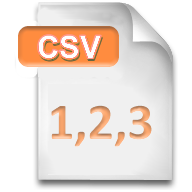 Date: 1664
"The fancy, memory, and judgment are then extended (like so many limbs) upon the rack; all of them reaching with their utmost stress at nature; a thing so almost infinite and boundless, as can never fully be comprehended, but where the images of all things are always present."
— Dryden, John (1631-1700)
preview
|
full record
Date: 1664
"I can only say in general, that the souls of other men shine out at little crannies; they understand some one thing, perhaps to admiration, while they are darkened on all the other parts: but your Lordship's soul is an entire globe of light, breaking out on every side; and if I have only discove...
— Dryden, John (1631-1700)
preview
|
full record
Date: Jun 12, 1668; 1671
"'Tis so wild [Wildblood's heart], that the Lady who has it in her keeping, would be glad she were well rid on't: it does so flutter about the Cage. 'Tis a meer Bajazet; and if it be not let out the sooner, will beat out the brains against the Grates."
— Dryden, John (1631-1700)
preview
|
full record