Your search for
Gender of Author
:
"Male"

AND
Nationality of Author
:
"English"

AND
Genre
:
"Translation"

,
"Prose Fiction"

AND
Metaphor Category
:
"Light"

AND
Literary Period
:
"Restoration"

,
"Long Eighteenth Century"

,
"Early Modern"

AND
Religion of Author
:
"Anglican"

returned 3 results(s) in 0.003 seconds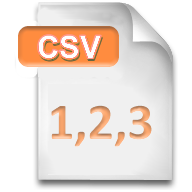 Date: 1708
"And if any one denies what they say, they immediately tell you, that this Unbelief of yours proceeds from Learning and Logick: and that Learning is a Veil, and Logick labour of the brain, but that these things which they affirm, are discovered only inwardly then by the Light of the TRUTH."
— Ockley, Simon (bap. 1679, d. 1720)
preview
|
full record
Date: 1708
"And then lastly, there are others, (represented by those Glasses, in our last comparison) in which the impressions of this Spirit are visible, and such we reckon all sorts of Animals. But then, as these smooth and polish'd Bodies which are of the same figure with the Sun [i.e. Spherical] do rece...
— Ockley, Simon (bap. 1679, d. 1720)
preview
|
full record
Date: 1708
"Now, when this Form prevails to such a degree that all others are nothing before it, but it remains alone, so as to consume, with the glory of its Light, whatsoever stands; in it's way; then it is properly compared to those Glasses, which reflect Light upon themselves, and burn every thing else;...
— Ockley, Simon (bap. 1679, d. 1720)
preview
|
full record