Your search for
Metaphor Category
:
"War"

,
"Uncategorized"

AND
Religion of Author
:
"Anglican"

AND
Nationality of Author
:
"English"

AND
Gender of Author
:
"Male"

AND
Genre
:
"Prose"

AND
Politics of Author
:
"Tory"

AND
Literary Period
:
"Long Eighteenth Century"

,
"Age of Sensibility"

returned 2 results(s) in 0.001 seconds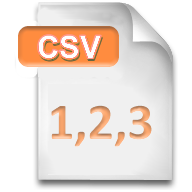 Date: Saturday, November 3, 1750
"The philosophers having found an easy victory over those desires which we produce in ourselves, and which terminate in some imaginary state of happiness unknown and unattainable, proceeded to make further inroads upon the heart, and attacked at last our senses and our instincts."
— Johnson, Samuel (1709-1784)
preview
|
full record
Date: September 1, 1759.
"The incursions of troublesome thoughts are often violent and importunate; and it is not easy to a mind accustomed to their inroads to expel them immediately by putting better images into motion; but this enemy of quiet is above all others weakened by every defeat; the reflection which has been o...
— Johnson, Samuel (1709-1784)
preview
|
full record