Your search for
Politics of Author
:
"Tory"

AND
Gender of Author
:
"Male"

AND
Metaphor Category
:
"Architecture"

AND
Genre
:
"Prose"

AND
Literary Period
:
"Eighteenth Century"

,
"Early Modern"

,
"Age of Sensibility"

AND
Religion of Author
:
"Anglican"

AND
Nationality of Author
:
"English"

returned 3 results(s) in 0.003 seconds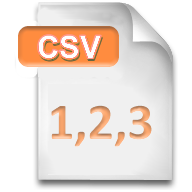 Date: Tuesday, May 15, 1750
"The soul cannot long be held in prison, but will fly away, and leave a lifeless body to human malice."
— Johnson, Samuel (1709-1784)
preview
|
full record
Date: Saturday, November 3, 1750
"When we have heated our zeal in a cause, and elated our confidence with success, we are naturally inclined to persue the same train of reasoning, to establish some collateral truth, to remove some adjacent difficulty, and to take in the whole comprehension of our system. As a prince in the ardou...
— Johnson, Samuel (1709-1784)
preview
|
full record
Date: August 27, 1751
"The painted vales of imagination are deserted, and our intellectual activity is exercised in winding through the labyrinths of fallacy, and toiling with firm and cautious steps up the narrow tracks of demonstration."
— Johnson, Samuel (1709-1784)
preview
|
full record