Your search for
Gender of Author
:
"Male"

AND
Literary Period
:
"Industrial Revolution"

,
"Eighteenth Century"

,
"Age of Sensibility"

,
"Romantic"

AND
Metaphor Category
:
"Impressions"

AND
Politics of Author
:
"Supporter of Pitt"

AND
Nationality of Author
:
"English"

returned 2 results(s) in 0.002 seconds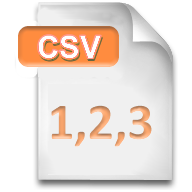 Date: 1785
One may "make certain impressions upon the mind of a certain person, whom a certain set of men have been doing their utmost to betray into his grandfather's errors."
— Combe, William (1742 -1823)
preview
|
full record
Date: 1797
"The impression becomes deeper; not in consequence of being reinforced by fresh arguments, but merely by dint of having longer rested in the mind; and as they [doubts] increase in force, they creep on and extend themselves. At length they diffuse themselves over the whole of Religion, and possess...
— Wilberforce, William (1759-1833)
preview
|
full record