Your search for
Gender of Author
:
"Male"

AND
Politics of Author
:
"Royalist (Pro-Stuart)"

AND
Literary Period
:
"Long Eighteenth Century"

,
"Civil War and Commonwealth"

,
"Restoration"

AND
Religion of Author
:
"Anglican"

AND
Nationality of Author
:
"English"

AND
Metaphor Category
:
"Optics"

returned 2 results(s) in 0.004 seconds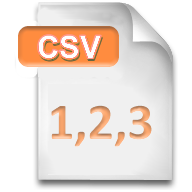 Date: 1660, 1676
"Conscience is the brightness and splendor of the eternal light, a spotless mirror of the Divine Majesty, and the Image of the goodness of God."
— Taylor, Jeremy (bap. 1613, 1667)
preview
|
full record
Date: 1660, 1676
In sum, It is the image of God; and as in the mysterious Trinity, we adore the will, memory, and understanding, and Theology contemplates three persons in the analogies, proportions, and correspondences, of them: so in this also we see plainly that Conscience is that likeness of God, in which he ...
— Taylor, Jeremy (bap. 1613, 1667)
preview
|
full record