Your search for
Gender of Author
:
"Male"

AND
Religion of Author
:
"Anglican with Enthusiastic or Evangelical Tendencies"

AND
Nationality of Author
:
"English"

AND
Politics of Author
:
"From Tory to Whig"

AND
Metaphor Category
:
"Liquid"

,
"Motion"

AND
Literary Period
:
"Age of Sensibility"

,
"Eighteenth Century"

,
"Long Eighteenth Century"

returned 2 results(s) in 0.002 seconds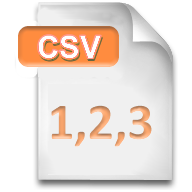 Date: 1742
"A soul immortal, spending all her fires, / Wasting her strength in strenuous idleness, / Thrown into tumult, raptured, or alarm'd, / At aught this scene can threaten, or indulge, / Resembles ocean into tempest wrought, / To waft a feather, or to drown a fly."
— Young, Edward (bap. 1683, d. 1765)
preview
|
full record
Date: 1744
"These Reason, with an energy Divine, / O'erleaps, and claims the Future and Unseen; / The vast Unseen, the Future fathomless! / When the great soul buoys up to this high point, / Leaving gross Nature's sediments below, / Then, and then only, Adam's offspring quits / The sage and hero of the fiel...
— Young, Edward (bap. 1683, d. 1765)
preview
|
full record