Your search for
Gender of Author
:
"Male"

AND
Literary Period
:
"French Revolution"

,
"Eighteenth Century"

,
"Industrial Revolution"

,
"Romantic"

,
"Long Eighteenth Century"

,
"Age of Sensibility"

AND
Nationality of Author
:
"African or Afro-British"

AND
Metaphor Category
:
"Fire"

AND
Genre
:
"Prose"

returned 2 results(s) in 0.002 seconds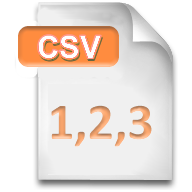 Date: 1789
"Does not slavery itself depress the mind, and extinguish all its fire and every noble sentiment?"
— Equiano, Olaudah [Gustavus Vasa] (c. 1745-1797)
preview
|
full record
Date: 1789
"Situated as we were, who could think that men should be so careless of the danger they were in? for, if the wind had but raised the swell as it was when the vessel struck, we must have bid a final farewel to all hopes of deliverance; and though, I warned the people who were drinking, and entreat...
— Equiano, Olaudah [Gustavus Vasa] (c. 1745-1797)
preview
|
full record