Your search for
Politics of Author
:
"Jacobin Sympathies"

AND
Literary Period
:
"Romantic"

,
"French Revolution"

,
"Eighteenth Century"

,
"Industrial Revolution"

,
"Age of Sensibility"

AND
Gender of Author
:
"Female"

AND
Metaphor Category
:
"Body"

,
"Uncategorized"

returned 2 results(s) in 0.003 seconds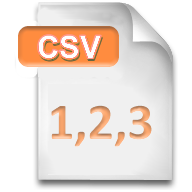 Date: December 1790
"A few fundamental truths meet the first enquiry of reason, and appear as clear to an unwarped mind, as that air and bread are necessary to enable the body to fulfil its vital functions; but the opinions which men discuss with so much heat must be simplified and brought back to first principles; ...
— Wollstonecraft, Mary (1759-1797)
preview
|
full record
Date: 1791, 1806
"Oh! horrid Night! / Thou prying Monitor confest! / Whose key unlocks the human breast, / And bares each avenue to mental sight!"
— Robinson [Née Darby], Mary [Perdita] (1758-1800)
preview
|
full record