Your search for
Literary Period
:
"Eighteenth Century"

,
"Early Modern"

,
"Industrial Revolution"

,
"Romantic"

AND
Genre
:
"Prose Fiction"

AND
Gender of Author
:
"Female"

AND
Religion of Author
:
"Deistical"

AND
Nationality of Author
:
"English"

AND
Metaphor Category
:
"Motion"

,
"Government"

returned 2 results(s) in 0.001 seconds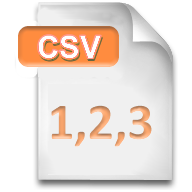 Date: 1790
"The scene she had witnessed, raised in the marchioness a tumult of dreadful emotions. Love, hatred, and jealousy, raged by turns in her heart, and defied all power of controul."
— Radcliffe [née Ward], Ann (1764-1823)
preview
|
full record
Date: 1794
"Thus circumstanced, she tried to banish reflection, but her busy fancy would still hover over the subjects of her interest, and she heard the clock of the castle strike two, before she closed her eyes."
— Radcliffe [née Ward], Ann (1764-1823)
preview
|
full record