Your search for
Nationality of Author
:
"English"

AND
Religion of Author
:
"Dissenter or Nonconformist"

AND
Gender of Author
:
"Female"

AND
Politics of Author
:
"Jacobin Sympathies"

AND
Literary Period
:
"Age of Sensibility"

,
"Eighteenth Century"

,
"Long Eighteenth Century"

AND
Metaphor Category
:
"Body"

,
"Government"

returned 2 results(s) in 0.002 seconds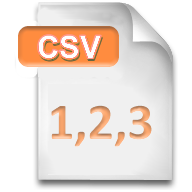 Date: 1773
"O Wisdom! if thy soft controul / Can soothe the sickness of the soul, / Can bid the warring passions cease, / And breathe the calm of tender peace;-- / Wisdom! I bless thy gentle sway, / And ever, ever will obey."
— Barbauld, Anna Letitia [née Aikin] (1743-1825)
preview
|
full record
Date: 1773
"But if thou com'st with frown austere / To nurse the brood of care and fear; / To bid our sweetest passions die, / And leave us in their room a sigh; / Or if thine aspect stern have power / To wither each poor transient flower, / That cheers the pilgrimage of woe, / And dry the springs whence ho...
— Barbauld, Anna Letitia [née Aikin] (1743-1825)
preview
|
full record