Your search for
Metaphor Category
:
"Population"

,
"Architecture"

,
"Uncategorized"

AND
Nationality of Author
:
"English"

AND
Religion of Author
:
"Anglican with Enthusiastic or Evangelical Tendencies"

AND
Literary Period
:
"Age of Sensibility"

,
"Eighteenth Century"

returned 2 results(s) in 0.001 seconds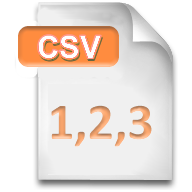 Date: 1742
"Celestial Happiness, whene'er she stoops / To visit earth, one shrine the goddess finds, / And one alone, to make her sweet amends / For absent heaven,--the bosom of a friend; / Where heart meets heart, reciprocally soft, / Each other's pillow to repose divine."
— Young, Edward (bap. 1683, d. 1765)
preview
|
full record
Date: 1777
"Good sense is a judicious mechanic, who can produce beauty and convenience out of suitable means; but Genius (I speak with reverence of the immeasurable distance) bears some remote resemblance to the divine architect, who produced perfection of beauty without any visible materials, 'who spake, a...
— More, Hannah (1745-1833)
preview
|
full record