Your search for
Literary Period
:
"Industrial Revolution"

,
"Age of Sensibility"

,
"Long Eighteenth Century"

,
"Early Modern"

,
"Eighteenth Century"

AND
Metaphor Category
:
"Light"

,
"Animals"

,
"Uncategorized"

AND
Gender of Author
:
"Male"

AND
Nationality of Author
:
"Scottish"

returned 2 results(s) in 0.002 seconds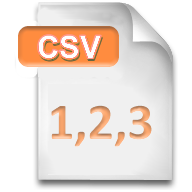 Date: 1769
"Pox on their philosophy! Instead of demonstrating the immortality of the soul, they have plainly proved the soul is a chimæra, a will o' the wisp, a bubble, a term, a word, a nothing!"
— Smollett, Tobias (1721-1777)
preview
|
full record
Date: September, 1770
"This double feeling is of various kinds and various degrees; some minds receiving a colour from the objects around them, like the effects of the sun beams playing thro' a prism; and others, like the cameleon, having no colours of their own, take just the colours of what chances to be nearest them."
— Boswell, James (1740-1795)
preview
|
full record