Your search for
Gender of Author
:
"Male"

AND
Literary Period
:
"Age of Sensibility"

,
"Eighteenth Century"

,
"Early Modern"

,
"Long Eighteenth Century"

AND
Nationality of Author
:
"Scottish"

AND
Genre
:
"Prose"

AND
Metaphor Category
:
"Government"

,
"Uncategorized"

returned 3 results(s) in 0.004 seconds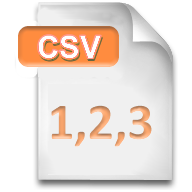 Date: 1740
"But notwithstanding the empire of the imagination, there is a secret tie or union among particular ideas, which causes the mind to conjoin them more frequently together, and makes the one, upon its appearance, introduce the other."
— Hume, David (1711-1776)
preview
|
full record
Date: 1751, 1777
"Another spring of our constitution, that brings a great addition of force to moral sentiment, is, the love of fame; which rules, with such uncontrolled authority, in all generous minds, and is often the grand object of all their designs and undertakings."
— Hume, David (1711-1776)
preview
|
full record
Date: 1776
"It is this which hath been so justly celebrated as giving one man an ascendant over others, superior even to what despotism itself can bestow; since by the latter the more ignoble part, only the body and its members, are enslaved; whereas, from the dominion of the former, nothing is exempted, ne...
— Campbell, George (1719-1796)
preview
|
full record