Your search for
Religion of Author
:
"Church of Ireland"

AND
Literary Period
:
"Long Eighteenth Century"

,
"Restoration"

,
"Early Modern"

AND
Genre
:
"Prose"

AND
Gender of Author
:
"Male"

AND
Nationality of Author
:
"Irish or Anglo-Irish"

AND
Metaphor Category
:
"Light"

returned 3 results(s) in 0.002 seconds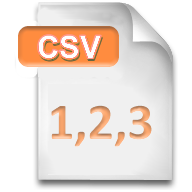 Date: 1704
"The first ingredient toward the art of canting, is, a competent share of inward light; that is to say, a large memory plentifully fraught with theological polysyllables, and mysterious texts from holy writ, applied and digested by those methods and mechanical operations already related:...
— Swift, Jonathan (1667-1745)
preview
|
full record
Date: 1704
"Remark your commonest pretender to a light within, how dark, and dirty, and gloomy he is without; as lanterns which, the more light they bear in their bodies, cast out so much the more soot and smoke and fuliginous matter to adhere to the sides."
— Swift, Jonathan (1667-1745)
preview
|
full record
Date: 1713, 1734
"I have been a long time distrusting my Senses; methought I saw things by a dim Light, and thro false Glasses. Now, the Glasses are removed, and a new Light breaks in upon my Understanding."
— Berkeley, George (1685-1753)
preview
|
full record