Your search for
Literary Period
:
"Industrial Revolution"

,
"Early Modern"

,
"Romantic"

,
"Age of Sensibility"

,
"Eighteenth Century"

AND
Gender of Author
:
"Male"

AND
Metaphor Category
:
"Uncategorized"

,
"Weather"

AND
Nationality of Author
:
"English"

AND
Genre
:
"Poetry"

returned 3 results(s) in 0.002 seconds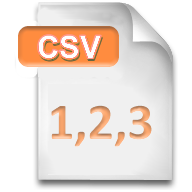 Date: 1785
"From shadows thinner than the fleeting night / That floats along the vale, or haply seems / To wrap the mountain in its hazy vest, / (Which the first sun-beam dissipates in air.) / How dost thou conjure monsters which ne'er mov'd / But in the chaos of thy frenzied brain!"
— Pratt, Samuel Jackson [pseud. Courtney Melmoth] (1749-1814)
preview
|
full record
Date: 1787
"Fat is foul weather--dims the fancy's sight"
— Wolcot, John, pseud. Peter Pindar, (1738-1819)
preview
|
full record
Date: 1786, 1787, 1788; 1789
"Like a snow-ball, the mind, fraught with peace in its prime, / Moves swiftly adown the steep shelvings of Time; / Accumulates filth from Society's sons, / And strengthens and hardens its coat as it runs; / Till habit on habit is negligent laid, / And the object appears motley, vile, and ill-made...
— Williams, John [pseud. Anthony Pasquin] (1754-1818)
preview
|
full record