Your search for
Gender of Author
:
"Male"

AND
Metaphor Category
:
"Impressions"

AND
Genre
:
"Poetry"

AND
Literary Period
:
"Eighteenth Century"

,
"Romantic"

,
"Industrial Revolution"

,
"Long Eighteenth Century"

,
"Age of Sensibility"

AND
Nationality of Author
:
"English"

returned 3 results(s) in 0.002 seconds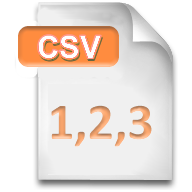 Date: 1785
One may "make certain impressions upon the mind of a certain person, whom a certain set of men have been doing their utmost to betray into his grandfather's errors."
— Combe, William (1742 -1823)
preview
|
full record
Date: 1787
"The sons of Rome ne'er felt the soft control / Of milky kindness stealing o'er the soul, / Nor did their nerves to pleasure's touch awake / Of gentler thoughts the mild impression take;"
— Pye, Henry James (1745-1813)
preview
|
full record
Date: 1789?
"If conscious Genius stamp their chosen breast, / And on the forehead show her seal impressed."
— Bowles, William Lisle (1762-1850)
preview
|
full record