Your search for
Metaphor Category
:
"Government"

AND
Genre
:
"Prose"

AND
Literary Period
:
"Long Eighteenth Century"

,
"Early Modern"

,
"Eighteenth Century"

AND
Nationality of Author
:
"English"

AND
Gender of Author
:
"Male"

AND
Religion of Author
:
"Anglican with Enthusiastic or Evangelical Tendencies"

returned 2 results(s) in 0.005 seconds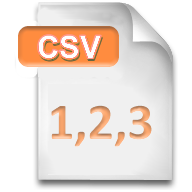 Date: 1759
"In the fairyland of fancy, genius may wander wild; there it has a creative power, and may reign arbitrarily over its own empire of chimeras."
— Young, Edward (bap. 1683, d. 1765)
preview
|
full record
Date: May 13, 1789
"[T]he Slave Trade has enslaved their [Africans'] minds, blackened their character and sunk them so low in the scale of animal beings, that some think the very apes are of a higher class, and fancy the Ourang Outang has given them the go-by."
— Wilberforce, William (1759-1833)
preview
|
full record