Your search for
Religion of Author
:
"Anglican"

AND
Metaphor Category
:
"Liquid"

,
"Mineral"

AND
Literary Period
:
"Age of Sensibility"

,
"Long Eighteenth Century"

,
"Eighteenth Century"

,
"Early Modern"

AND
Gender of Author
:
"Male"

AND
Nationality of Author
:
"English"

returned 2 results(s) in 0.001 seconds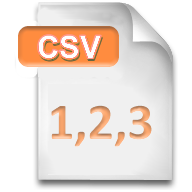 Date: 1759
"Their grief, however, like their joy, was transient; every thing floated in their mind unconnected with the past or future, so that one desire easily gave way to another, as a second stone cast into the water effaces and confounds the circles of the first."
— Johnson, Samuel (1709-1784)
preview
|
full record
Date: 1775
"But, O, my brother! if thou hast a heart / That is not steel'd with stoic apathy / Against the magic of all-conqu'ring love, / Beware of beauty's pow'r; for she has charms / Wou'd melt the frozen breast of hoary age, / Or draw the lonely hermit from his cell / To gaze upon her."
— Francklin, Thomas (1721-1784)
preview
|
full record