Your search for
Gender of Author
:
"Male"

AND
Metaphor Category
:
"Architecture"

,
"Visual Arts"

AND
Religion of Author
:
"Anglican"

AND
Nationality of Author
:
"English"

AND
Literary Period
:
"Early Modern"

,
"Eighteenth Century"

,
"Age of Sensibility"

,
"Long Eighteenth Century"

returned 3 results(s) in 0.004 seconds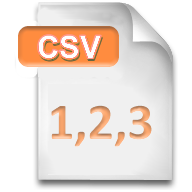 Date: August 27, 1751
"The painted vales of imagination are deserted, and our intellectual activity is exercised in winding through the labyrinths of fallacy, and toiling with firm and cautious steps up the narrow tracks of demonstration."
— Johnson, Samuel (1709-1784)
preview
|
full record
Date: 1767, 1784
"Shall we, because we strive in vain to tell / How Matter acts on incorporeal Mind, / Or how, when sleep has lock'd up ev'ry sense, / Or fevers rage, Imagination paints / Unreal scenes, reject what sober sense, / And calmest thought attest?"
— Jago, Richard (1715-1781)
preview
|
full record
Date: 1755, 1771
"For this, fair hope leads on the' impassion'd soul / Through life's wild labyrinths to her distant goal; / Paints in each dream, to fan the genial flame, / The pomp of riches, and the pride of fame, / Or fondly gives reflection's cooler eye / A glance, an image, of a future sky."
— Cawthorn, James (1719-1761)
preview
|
full record