Your search for
Nationality of Author
:
"English"

AND
Gender of Author
:
"Male"

AND
Literary Period
:
"Age of Sensibility"

,
"Eighteenth Century"

,
"Long Eighteenth Century"

AND
Politics of Author
:
"From Tory to Whig"

AND
Metaphor Category
:
"Fire"

,
"Population"

,
"Light"

returned 2 results(s) in 0.002 seconds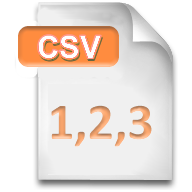 Date: 1745
"With inward eyes, and silent as the grave, / They stand collecting every beam of thought, / Till their hearts kindle with Divine delight; / For all their thoughts, like angels seen of old / In Israel's dream, come from, and go to, heaven."
— Young, Edward (bap. 1683, d. 1765)
preview
|
full record
Date: 1759
"Therefore dive deep into thy bosom; learn the depth, extent, biass, and full fort of thy mind; contract full intimacy with the Stranger within thee; excite, and cherish every spark of Intellectual light and heat, however smothered under former negligence, or scattered through the dull, dark m...
— Young, Edward (bap. 1683, d. 1765)
preview
|
full record