Your search for
Gender of Author
:
"Female"

AND
Nationality of Author
:
"English"

AND
Metaphor Category
:
"Uncategorized"

AND
Politics of Author
:
"Royalist (Pro-Stuart)"

AND
Literary Period
:
"Augustan"

,
"Early Modern"

,
"Eighteenth Century"

,
"Long Eighteenth Century"

returned 2 results(s) in 0.001 seconds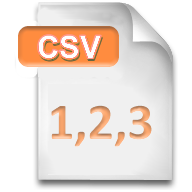 Date: 1700
"Her Night-gown hanging loose, discover'd her charming Bosom, which cou'd bear no Name, but Transport, Wonder and Extasy, all which struck his Soul, as soon as the Object hit his Eye; her Breasts with an easy Heaving, show'd the Smoothness of her Soul and of her Skin; their Motions were so langui...
— Behn, Aphra (1640?-1689)
preview
|
full record
Date: 1717
"I render back the Treasure of thy Heart: / When in some new fair Breast it finds a Room, And I shall lie neglected in my Tomb; / Remember, oh! remember, the fair She / Can never love thee, darling Youth! like me."
— Behn, Aphra (1640?-1689)
preview
|
full record